Stocking Stuffers for Surfers
If you have a surfer on your gift list, you know the drill. When it comes time for gifts for surfers, they're a pretty easy-to-please group. Most surfers already have the basics, of course, which can make finding a great gift a challenge. But there are still gifts you can find that they can use. And luckily, many of them are small enough to slip into a stocking. However, there are a few on this list that you might just want to put under the tree, alongside a pair of boardshorts.
26 Awesome Stocking Stuffer and Gifts for Surfers
1. Sun Bum Day Tripper Travel Set 
These travel-sized sun care essentials will take your surfer through a day in the sun. They'll get an SPF 30 Sunscreen Lotion, SPF 30 Sunscreen Lip Balm, and Cool Down Aloe Lotion. The sunscreen provides 80 minutes of water-resistant protection and the products are oxybenzone free, cruelty-free, vegan, paraben-free, and gluten-free.
Raen Sunglasses are a stylish gift for surfers who spend a lot of time in the sun's glare. Crafted with intention and care, from the latest trends to classic styles, you'll find the perfect pair for the surfer on your list.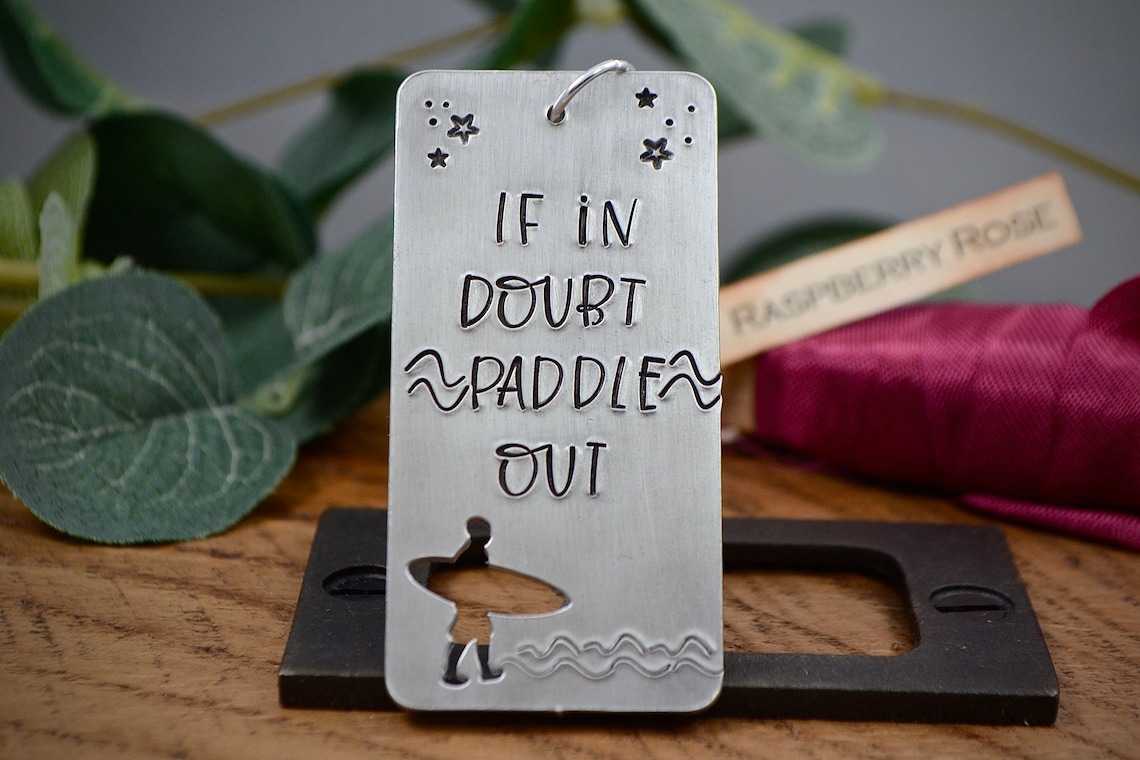 This beachy print celebrating the surf is perfect for any surfer on your list. Gleaming in the sun and waiting for their adventures, these flashy fins bring thoughts of endless summer.
Of course, Sex Wax. Can you ever really have enough? Sex Wax Quick Humps offers traction in all temperatures. Slip a three-pack into your surfers stocking.
Long mocked as a lame gift, socks have glowed up over the past few years. The surfer on your list will appreciate a fun pair to wear after a day on the ocean.
6. Changing Bag – Changing Mat
Lengthen the life of your wetsuit and keep sand out of your car. Change on the open bag, leave your wetsuit on the bag, pull the string, and voila, you have a waterproof bag.
7. The Rockport Chunky Knit Recycled Beanie
Beanies have been a staple in the headwear game for decades. This unisex beanie is perfect after a day in the surf or a cold winter day, and it's sustainably made with a cotton/poly Polylana recycled blend, giving it just enough stretch for a cozy fit.
This cap folds so you can stash it in your boardshorts while you surf. It's 100% polyester, snapback closure, and one-size-fits-most.
Sadly, sometimes boards get scrapes and dings. Some need professional attention, but some dings surfers' can handle themselves. It may not be sexy, but that tube of Solarez you slip into their stocking will come in handy.
Waterproof and rugged enough to withstand the wear and tear of daily surfing, these watches are also good looking enough to wear as wristwatches. Your surfer will get exceptional functionality and a watch that looks great on and off the waves.
11. Hardworking Gentleman Medium Hold Hair Clay
Give your surfer the gift of all-day hold with Medium Hold Hair Clay. It is all-natural with just enough pinewood scent to keep hair fresh. Includes vitamins, antioxidants, and ingredients that make scalp and hair healthier.
Make opening bottles super easy with the Yeti Brick Bottle Opener. Weighing in as 3/4ln, it has cap-busting power that can't be beaten. And its stainless steel design gives your surfer's bar top a premium look. They'll be sure to keep it at the ready.
13. Barbarian Days: A Surfing Life
Part old-school adventure tale, part social history, part autobiography, and part literary road movie, this book explores the gradual mastering of the art of surfing.
Ever tried to wrestle off a wetsuit and hold onto your modesty-preserving towel at the same time? Your surfer probably has and they know what we're talking about. This changing poncho makes changing in and out of swimwear or wetsuits easy. The internal access dual pockets make changing a breeze and keep hands warm.
Tired of tossing wax that is too small to use? The Orange Peel solves that problem and more. Simply toss in leftover bits, sandy wax, and even wax stripped from their board until there is enough for a full bar. It fits in the cupholder in their car, so it's convenient, and the sun does the work. It's also microwavable.
Comfortable, durable, and made out of recycled tires. What else would a surfer want in a flip flop?
What surfer isn't planning the ultimate endless summer trip? In their head. Whether their trip becomes a reality or not, this map highlights more than 1,000 surf spots with useful information such as best travel seasons, water temperatures, and more.
18. The Wave: In Pursuit of the Rogues, Freaks, and Giants of the Ocean
Thoroughly engrossing, this book examines the science of rogue waves in the open ocean. The author explores how they form and how they can sink entire container ships with one blow. She also focuses on Laird Hamilton and his exploration of Hawaii's big waves. Riveting from cover to cover.
Keep cold drinks cold and hot drinks hot and keep plastic out of the ocean at the same time with the Corkcicle Water Bottle. All wrapped up in a design inspired by the ocean.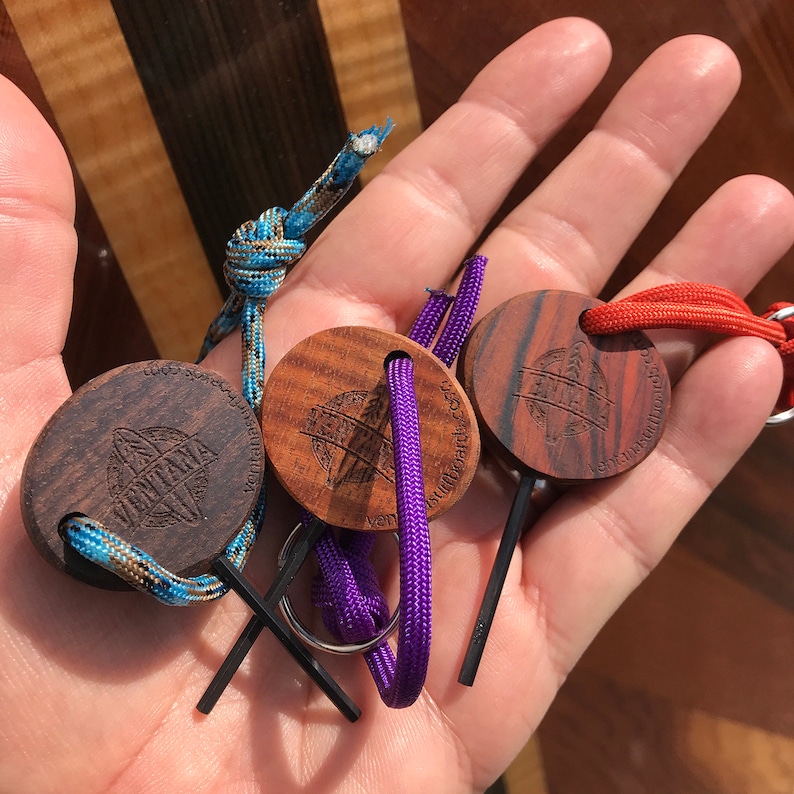 Handmade with reclaimed wood from surfboard production, so you know we love it. It also features a high-quality Allen wrench and a handle that is the perfect size for grasping and turning the screws for fins.
21. Aquaseal NEO Neoprene Contact Cement
What to do with that old, leaky wetsuit? Aquaseal it. Your surfer can keep this wetsuit glue handy and be back in the water in no time.
If you have a surfer on your list who complains about lugging their board around, this is the stocking stuffer for them. Or they can attach it to the wall and use it to store your wetsuit and leash.
Not only green in color, but the Pickle Wax Remover also helps the environment, another score for us. It's made of 100% recycled ingredients, is reusable, and can clean board after board after board.
Help your surfer switch their single-use, plastic cups with this reusable Yeti Tumbler. It's great for happy hours at basecamp, keeps cold drinks cold and hot drinks hot, and can be popped in the dishwasher for easy cleanup.
Help your surfer stay safe with Sharkbanz 2's patented magnetic technology that deters predatory shark species. Designed specifically for surfers it features technology developed by marine biologists.
Not only is putting on a damp wetsuit a struggle, but it can also be uncomfortable. Not to mention that sooner or later, they get "that smell" from constantly being damp. Three words: wetsuit drying hanger. That is all.
---